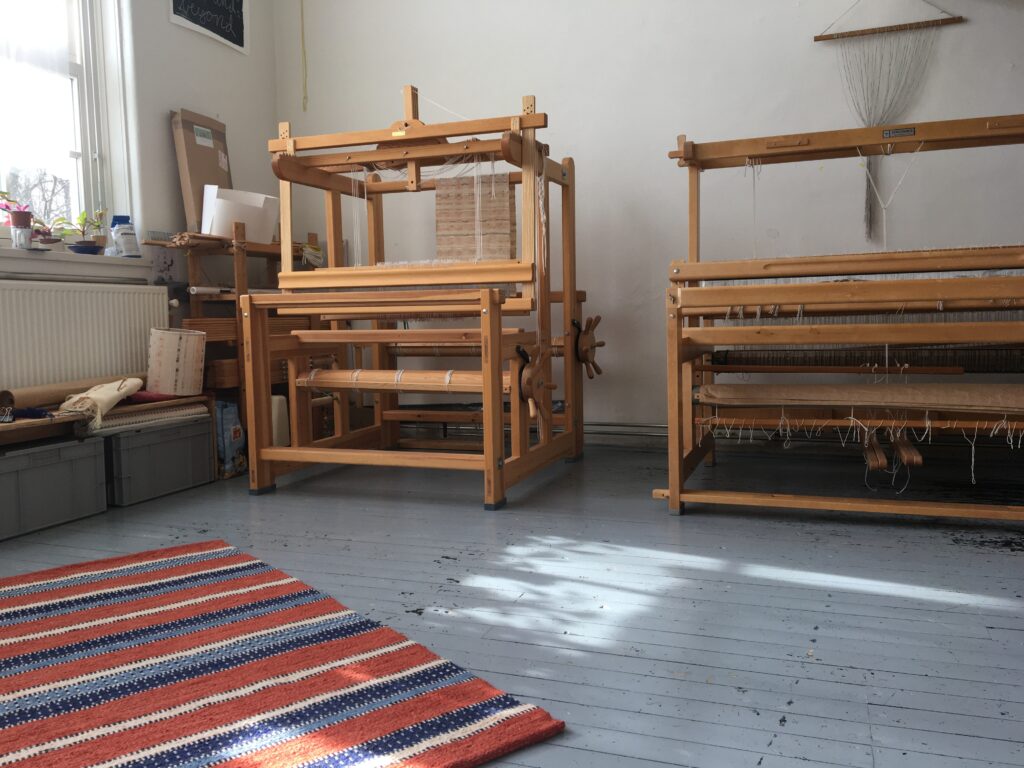 Isfrid Angard Siljehaug (b. 1986 Trondheim, Norway) is a visual artist and weaveress living and working in Amsterdam. In her work she explores and proposes a rereading of cultural heritage and images. Through a combined curiosity for the history of textile and the sensuous and physical experience of being in this world, she grants herself access to a time that has been. Specific narratives are investigated through a process of unmaking and making anew.
When you dive into textile history you soon end up looking a clay objects or metal brooches with imprints of a textile that has long decomposed. Because of this the history of textile is often an invisible history. Through remaking and reinterpretation this invisible history is made tangible.
Isfrid Angard Siljehaug graduated from the Gerrit Rietveld Academy Amsterdam in 2010 and with a MA Artistic Research from the Royal Academy in the Hague in 2012. From 2017 – 2019 she followed the vocational training for hand-weaving at De Ambachtelijke Weverij in Amsterdam. She shown her work at Rijksakademie, Amsterdam, Zolder Museum Amsterdam, Nieuwe Vide, Haarlem, bb15, Linz, Kulturhuset Stockholm, Hortus Bortanicus of VU Amsterdam, W139 Amsterdam, Hoengseong Culture and Arts Center, Korea, Oslo Kulturnatt, PuntWG, Amsterdam and upcoming exhibitions at Amsterdam UMC / AMC (2021) and Kunsthalle Turku (2022).
You can follow my textile work and commissions on instagram.
For a recent portfolio, CV and other requests. Please contact me on info[at]isfrid[dot]com