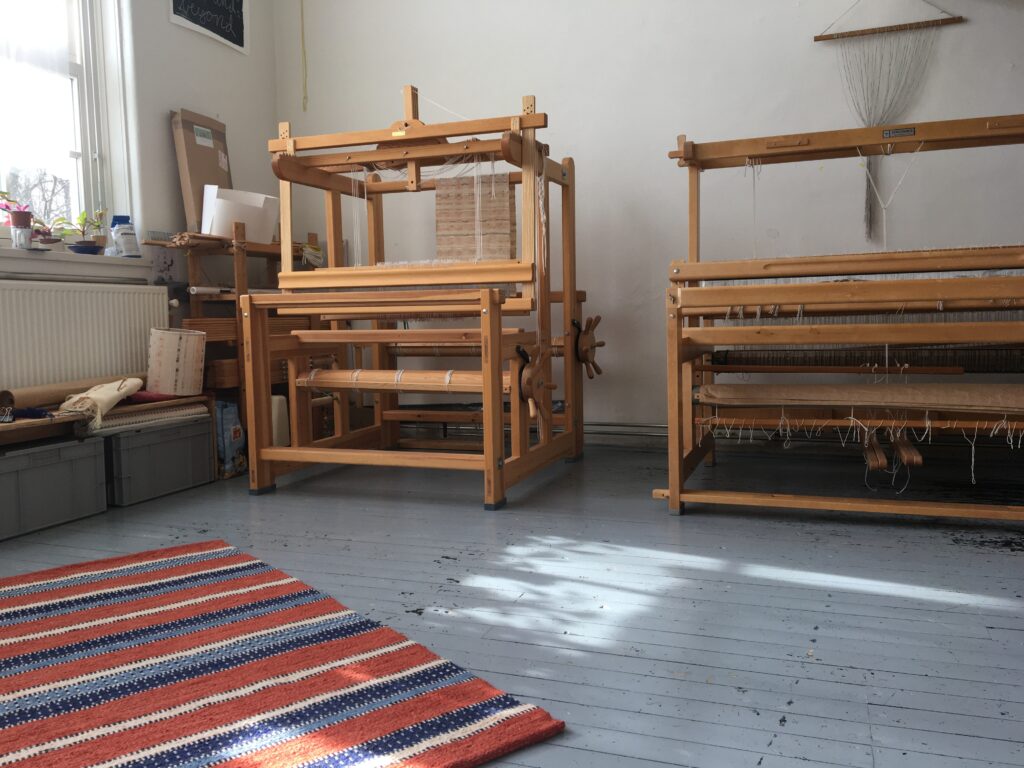 Isfrid Angard Siljehaug (b. 1986 Trondheim, Norway) is a visual artist, poet and weaveress.
My artistic practice is informed by an ongoing exploration and rereading of cultural heritage and images. Through a combined curiosity for the history of textile and my personal sensuous and physical experience of being in this world, I grant myself access to a time that has been. In my art practice specific narratives are investigated through a process of unmaking and making anew.
A woven textile always starts with an already existing binding and pattern. Weaving as a craft has existed for thousands of years and through weaving I am building on accumulated knowledge from generations of makers before me. I add my interpretation and innovations to the patterns and in this way the tradition grows slowly. Every innovation and textile work therefore has many authors. I see myself as a member and caretaker of a craft that survive through collaboration, sharing of knowledge and generosity. An important part of my practice is therefore also teaching and studying.
Isfrid Angard Siljehaug graduated from the Gerrit Rietveld Academy Amsterdam in 2010 and has a MA Artistic Research from the Royal Academy in the Hague. From 2017 – 2019 she followed the vocational training for hand-weaving at Weefacademie Sytze Roos in Amsterdam. She has presented her work at Rijksakademie, Amsterdam, Zolder Museum Amsterdam, Nieuwe Vide, Haarlem, bb15, Linz, Kulturhuset Stockholm, W139 Amsterdam, Hoengseong Culture and Arts Center, Korea, Oslo Kulturnatt, PuntWG, Amsterdam UMC / AMC, Kunsthalle Turku (2022), The Bookstore Foundation (upcoming – 2023), Dovre og Lesja kunstforening (upcoming – 2024). Isfrid is a member of The Norwegian Association for Arts and Crafts.
You can follow my textile work and research on instagram.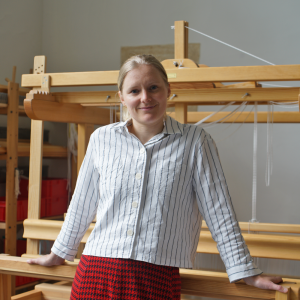 I regularly take textile commission and collaborate with designers, architects and artists on handwoven projects. For a recent portfolio, CV and other requests. Please contact me on info[at]isfrid[dot]com
Various commissions.