"Meganisoptera" (2015), mono-print, textile, wood, 2,2 x 2,5 x 2,7m. Part of the exhibition, A Supernova, VU Hortus, the botanical gardens of the VU University Amsterdam. Photo: Kristina Benjocki.
The tent has a mirrored red and blue mono-print of a drawing depicting a dragonfly. The tent is a spatial exploration of textile as dwelling and architecture. Responding to the surroundings and by adopting the qualities of invisibility, transparency and camouflage in nature, I was inspired to make the tent.
Because of the many fossils we know that the dragonfly have barely changed for almost 350 million years. This unchanged creature represents something mysterious and unknown form a time I cannot grasp. The dragonfly's short life-span as flying about a summer season seem to not matter within the confines of it's timelessness.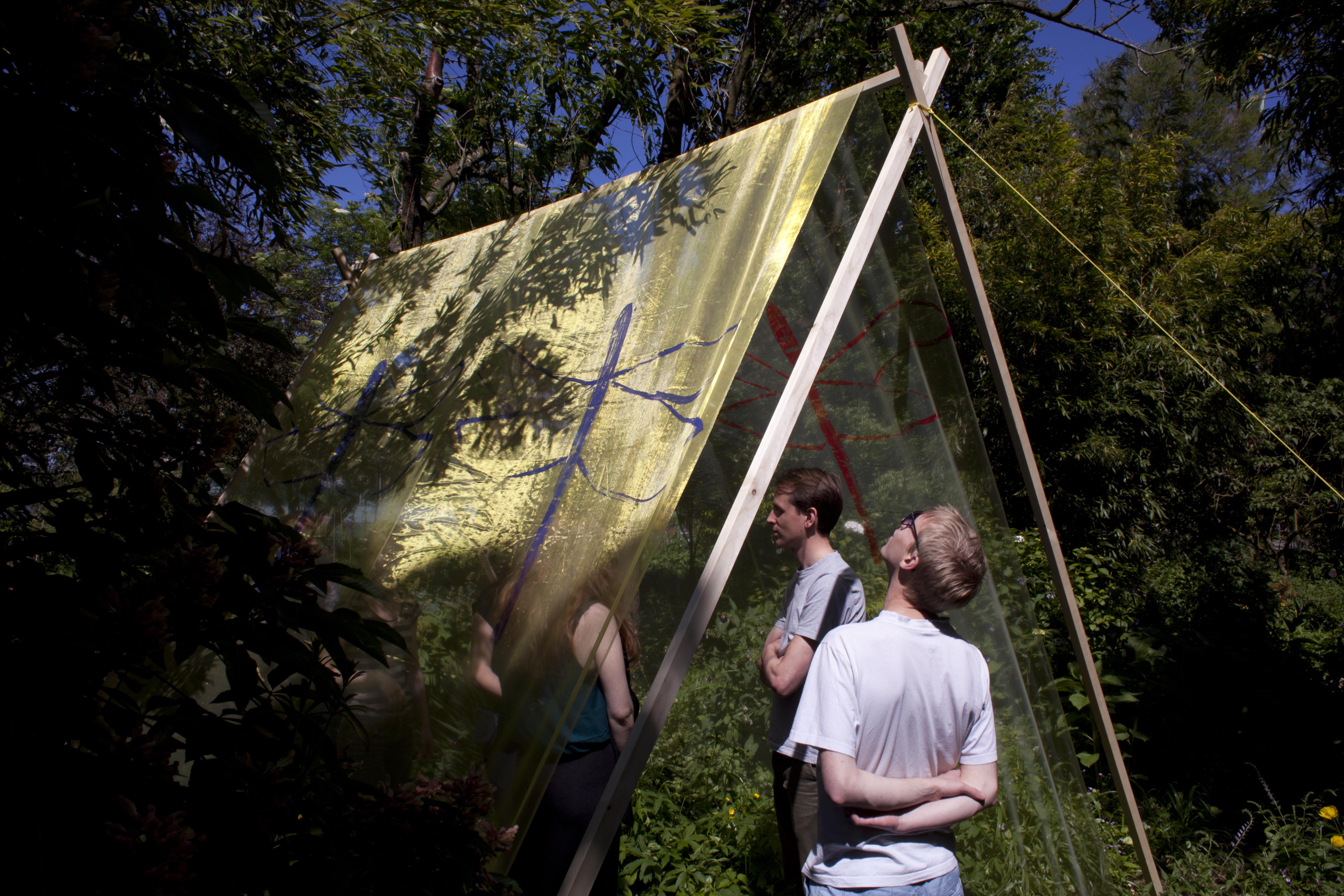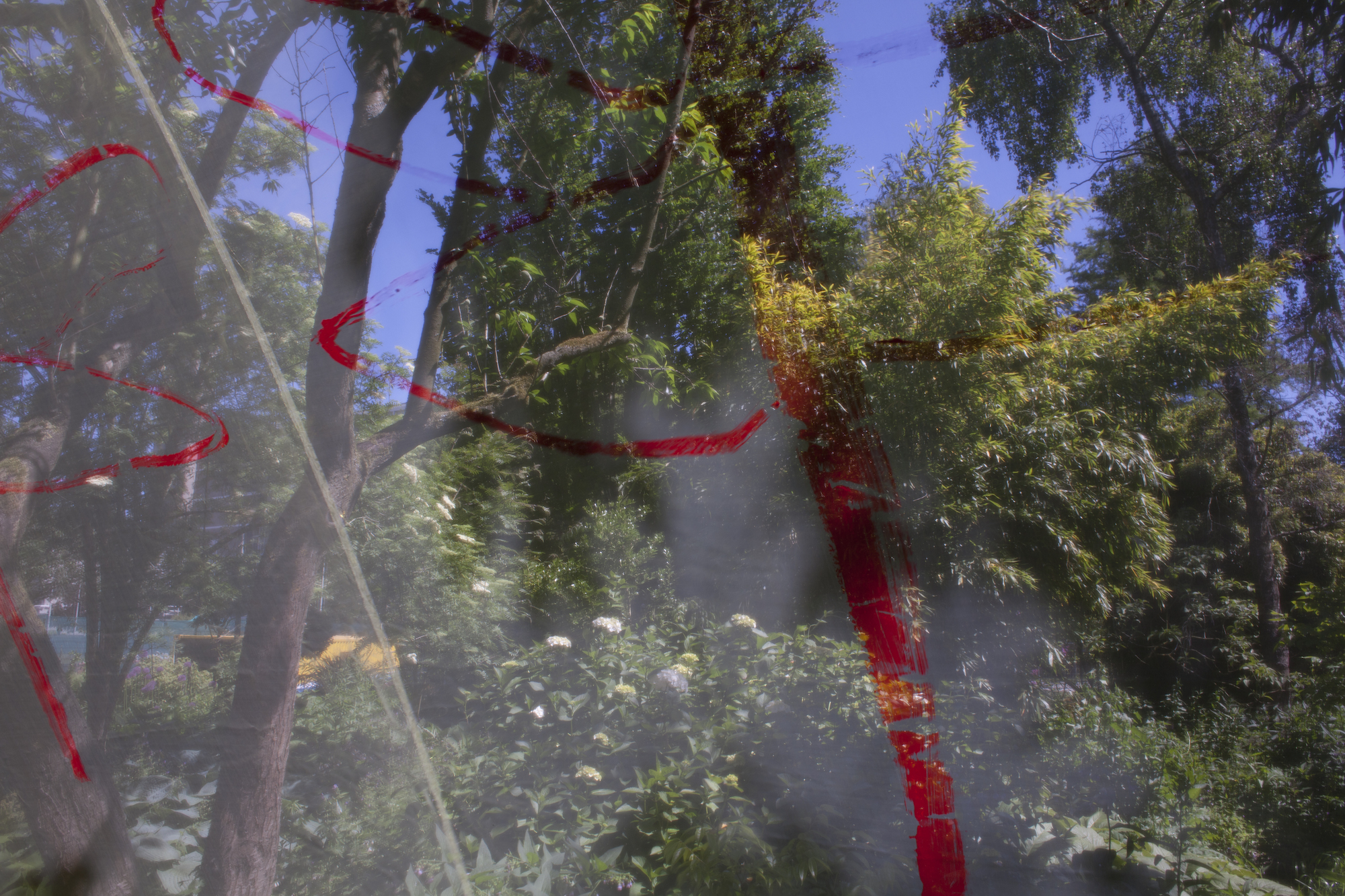 Where Can I See It? is a beautiful film essay made by artist and organizer Sara de Campos and filmmaker Jasper de Bruin for this special exhibition.