"Meganisoptera" (2015), mono-print, textile, wood, 2,2 x 2,5 x 2,7m. Part of the exhibition, A Supernova, VU Hortus, Amsterdam. Photo: Kristina Benjocki.
Because of the many fossils we know that the dragonfly have barely changed for almost 350 million years. This unchanged creature represents something mysterious and unknown form a time I cannot grasp. The dragonfly's short life-span as flying about a summer season seem to not matter within the confines of it's timelessness.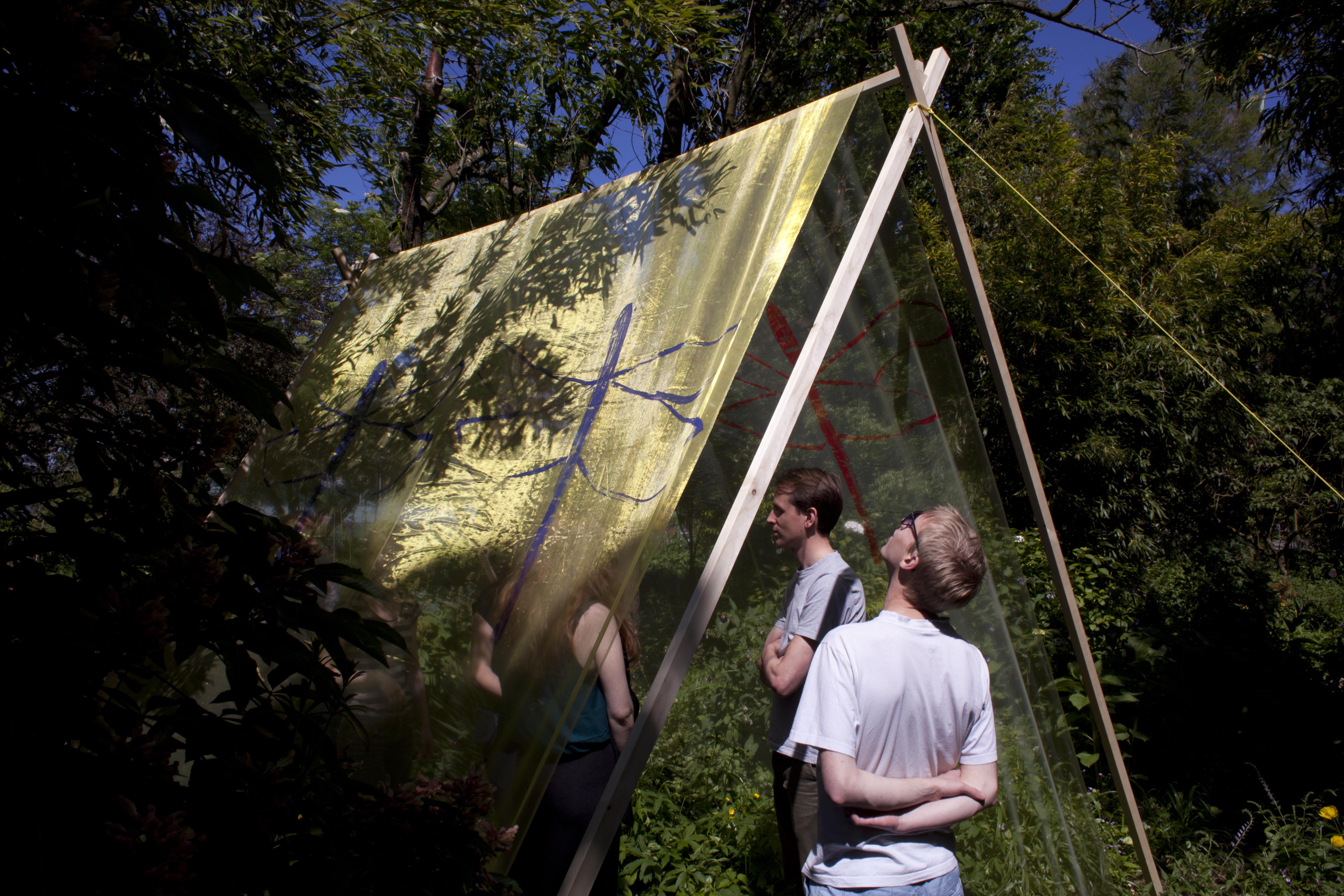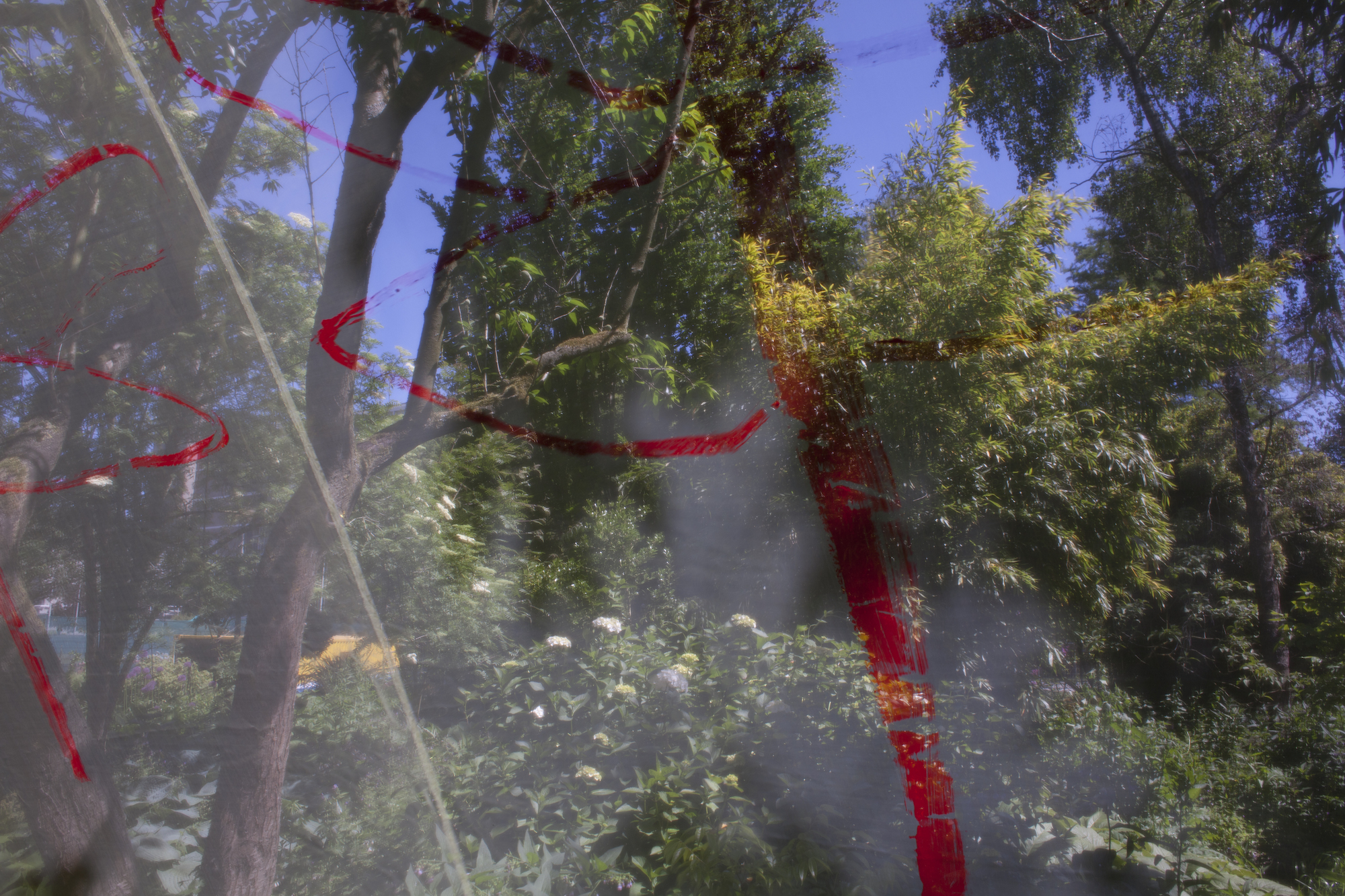 Where Can I See It? is a beautiful film essay made by artist and organizer Sara de Campos and filmmaker Jasper de Bruin for this special exhibition.